Orchestral Touring
Stephen Wright has worked at the highest levels of orchestra touring throughout his career in the classical music industry.
With an experienced team – combining a proactive, imaginative approach, with an in-depth knowledge of the developing market, and a wide network of contacts – Wright Music Management works with major international presenters and festivals worldwide.
Current work includes a diversity of projects – ranging from tours with some of the world's leading conductors and orchestras, to bringing the next generation of exciting and vibrant ensembles to the international concert stage.
Recent and forthcoming tours include:
•    Academy of St. Martin in the Fields/Joshua Bell
•    Asian Youth Orchestra/Vadim Repin
•    Aurora Orchestra/Nicholas Collon
•    Basque National Orchestra/Robert Trevino
•    Belgian National Orchestra/Hugh Wolff
•    Boston Symphony Chamber Players
•    Colburn Orchestra/Stéphane Denève
•    Malmö Symphony Orchestra/Robert Trevino
•    Oslo Philharmonic Orchestra/Vasily Petrenko
•    Royal Philharmonic Orchestra/John Nelson
•    Russian State Symphony Orchestra 'Evgeny Svetlanov'/
Vladimir Jurowski
•    St. Petersburg Philharmonic Orchestra/Yuri Temirkanov
•    Tonhalle-Orchester Zürich/Lionel Bringuier
•    Turkish National Youth Philharmonic Orchestra/Cem Mansur
•    Warsaw Philharmonic Orchestra/Jacek Kaspszyk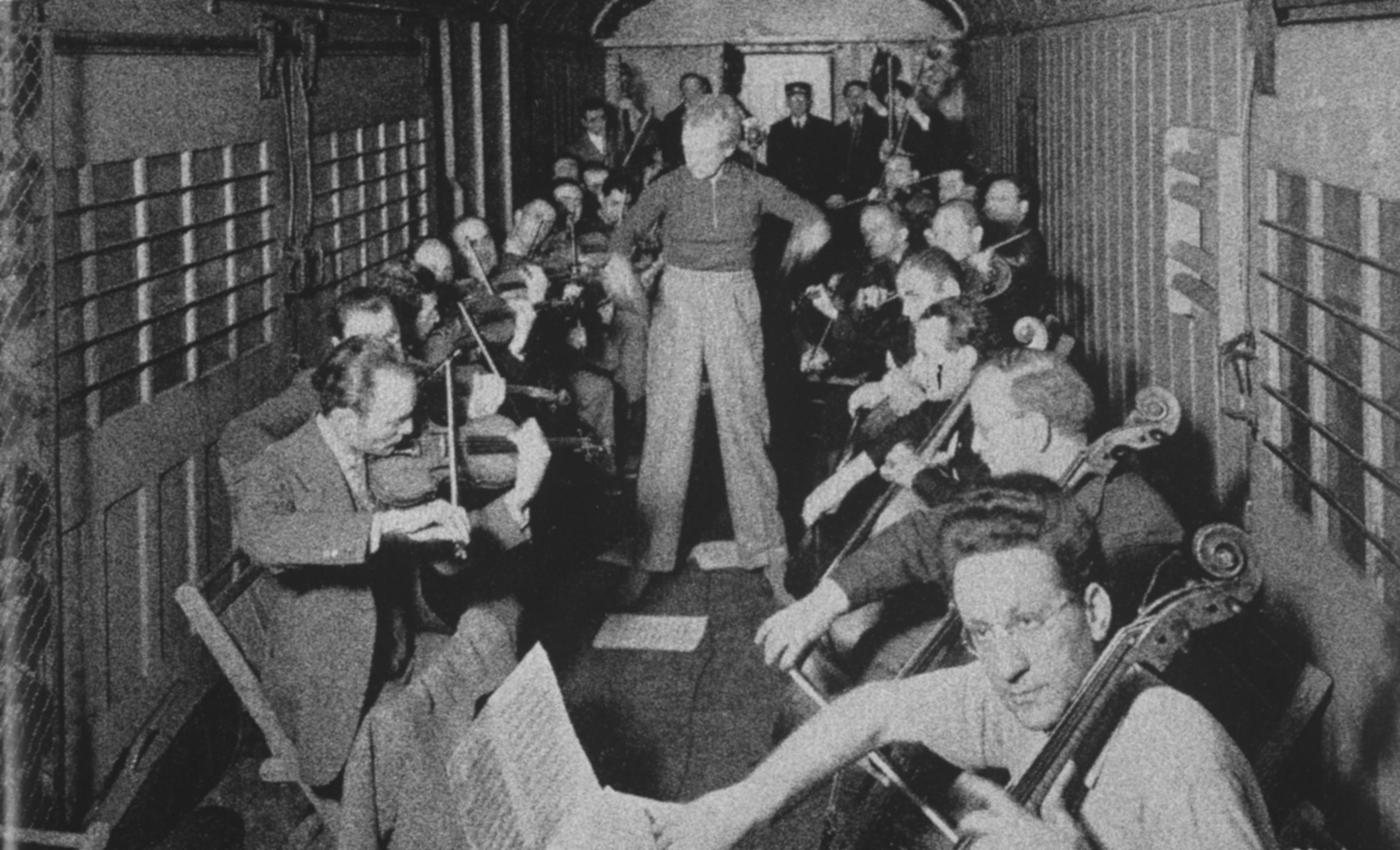 Stokowski conducts the Philadelphia Orchestra broadcasting via NBC on a moving train to Denver while on tour in 1936.
Photo Credit: Lebrecht Music and Arts Photo Library